This evening, Manchester Metropolitan University was very pleased to welcome two very special guests to Geoffrey Manton, their Humanities' building. The first of these was Michael Morpurgo, author of various children's books including War Horse and Private Peaceful. Private Peaceful was the main focus of this event.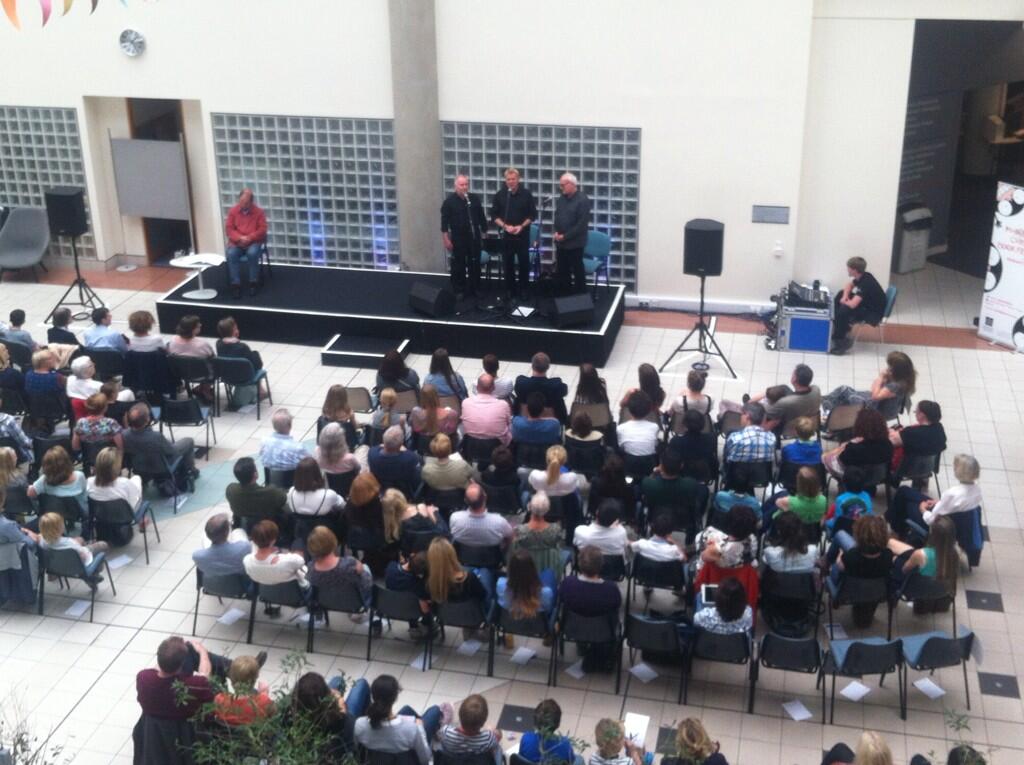 The event begun with Michael Morpurgo walking down the stairs into the atrium, accompanied by the sound of bagpipes providing an emotional fanfare as he took his place on the stage. From the beginning, there was an incredibly sombre atmosphere to the event which kept the audience captivated.
Michael Morpurgo was joined by Coope, Boyes & Simpson, the excellent A cappella trio, who added an emotional and awe-inspiring soundtrack. The novel tells the story of Thomas "Tommo" Peaceful, who reminisces about his life from the trenches in Belgium during World War One, but this was no normal recitation.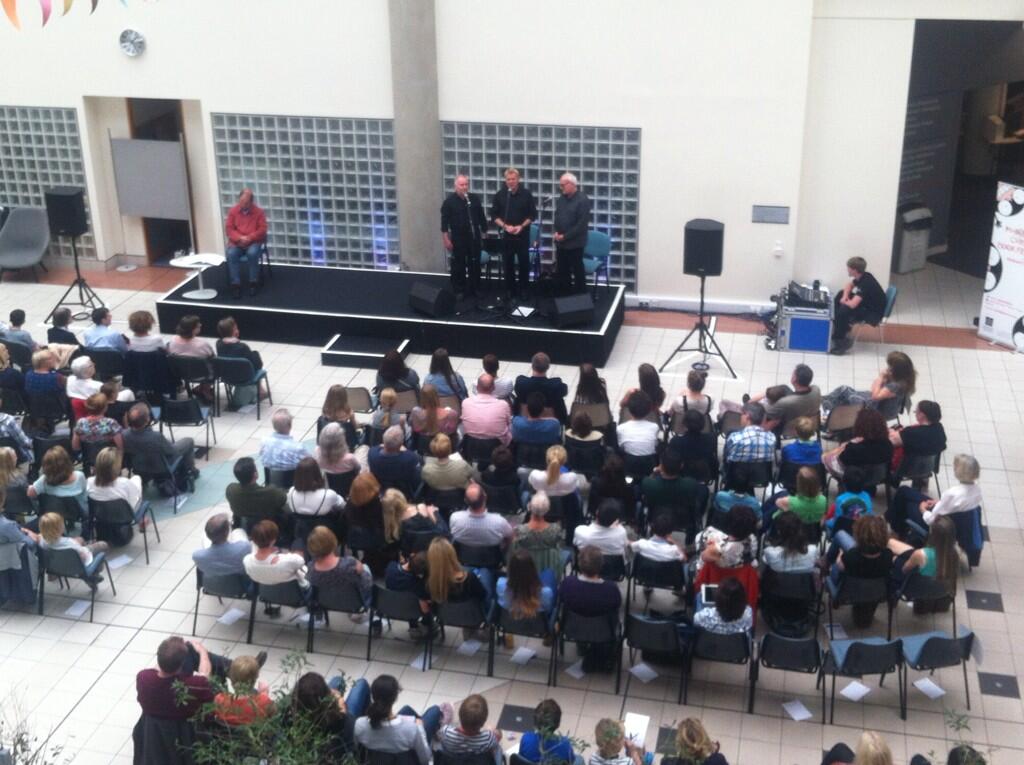 Morpurgo's reading was more like a one-man performance than your regular book reading. He very convincingly played various characters who were included in the book, and the turnout for the event was excellent, with every seat in the Geoffrey Manton Atrium being filled. The event took an emotional turn as the event came to a climax. Michael Morpurgo finished his story, and joined Coope, Boyes & Simpson for a song which is featured in the popular musical based on Morpurgo's novel War Horse, which shares the same name. Shortly after, Michael Morpurgo was available to sign copies of his books and for pictures, and there was also a Blackwell's stall selling copies of several of his novels, including Private Peaceful and War Horse. 
Later in the evening, Darren Shan joined us in in Geoffrey Manton's first Lecture Theatre for a very special event. Coverage of this event will be up soon!
This event was brought to you in association with Browne Jacobson Education Advisors