Today, there was an afternoon of festive fun at the National Football Museum. Accompanied by live Jazz music provided by the Blackley Stage Band, the Trench Tweet-up taking place at the Imperial War Museum was Tweeted live on a large screen in the Museum's main entrance. The band set the mood by playing relaxing renditions of famous Jazz songs, before Paul Cookson, the National Football Museum's resident poet, took to the stage.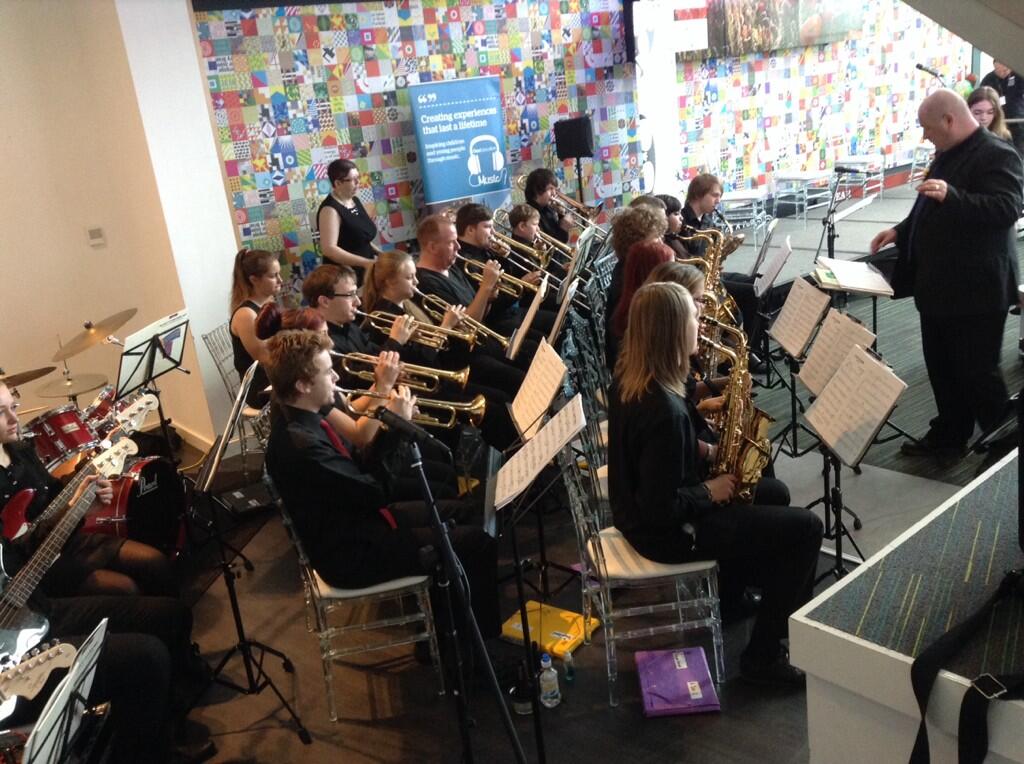 He began by reciting a very emotional poem about Donald Simpson Bell, the only footballer to ever win a Victoria Cross. Soon after this, Paul Cookson and three students from St Peter's High School recited a poem which had been written by the students in a workshop named 'Words from the Trenches.' This section of the event came to a climax with a recording of 'Christmas 1914' being a played, a folk song based around the war.
The point of the event was to explore how soldiers would Tweet if they could do so from the trenches during the war, and some of the 'tweets' which were used were "The white flags wave on both side, something moves slowly," and "no more bells shall ring for a while. The wall is passed, kicked, on the battleground, the football pitch, across the divide."
After this event was over, I then joined Tom Palmer on the fourth floor of the National Football Museum, where he spoke to an audience about his writing process and his latest novel 'Over the Line.' The event also included a short question and answer session, a quiz session, and then a penalty shootout game, which gave the children the chance to win their very own football trophy.
Overall, the event had a very good turnout, and the audience seemed to enjoy themselves. The event was the penultimate event of the Manchester Children's Book Festival. Join us tonight for the final event at the MacDonald Townhouse Hotel!